Guidelines & Brochures — Global
Rules of Procedure: IUCN Red List assessment process 2017-2020 (version 3.0)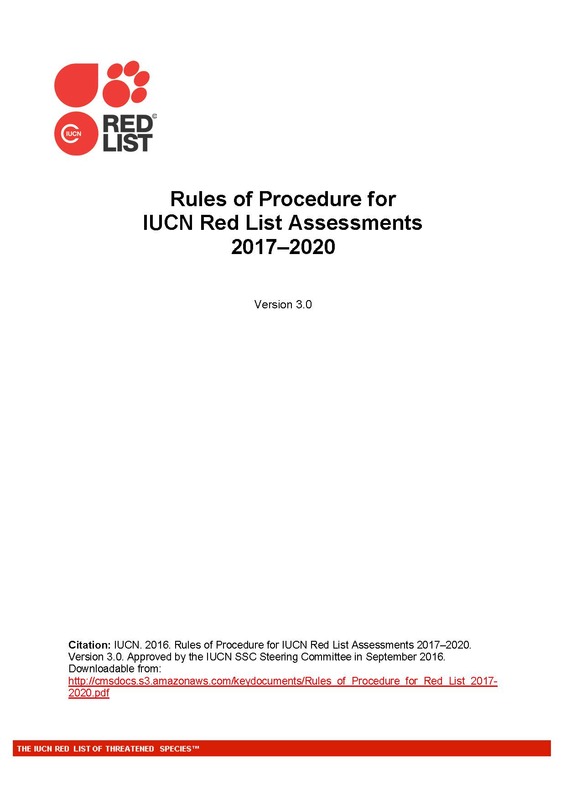 The Rules of Procedure explains the Red List assessment process, including the roles and responsibilities of Assessors, Reviewers, and Red List Authorities. This document is available in English only.
The Rules of Procedure also includes some policy documents as Annexes (e.g., Policy on Pre-publication Use of Red List Data, Sensitive Data Access Restrictions Policy, etc). Each of these Annexes is made available here as a separate stand-alone document to make these more visible and accessible:
The revised Rules of Procedure for 2021–2024 will include additional Annexes concerning policies and procedures, one of these, the Conflict of Interest Policy, is included here as it is already referred to in the current Rules of Procedure:
Annex. Conflict of Interest Policy and Procedures. Available in English.