Guidelines & Brochures — Global
Mapping Standards and Data Quality for IUCN Red List Spatial Data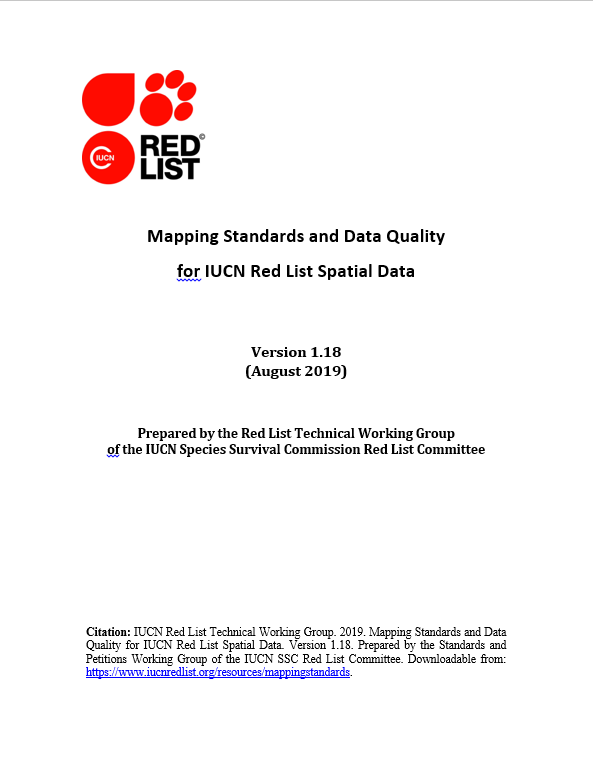 The Mapping Standards and Data Quality for IUCN Red List Spatial Data is a guidance document explaining the required standards to follow when preparing distribution maps for publication on The IUCN Red List of Threatened Species™. The standards are regularly updated: the current issue is version 1.19 (May 2021). Please check that you have the current version when preparing spatial data to be submitted as part of a Red List assessment. This document is available in English only.
The Mapping Standards include specific guidance on the standards and procedures to follow when mapping freshwater (inland water) species. This is presented in a separate Annex.
Annex 1. Freshwater Species Mapping Standards for IUCN Red List Assessments. Available in English only.
IUCN Standard Attributes for Spatial Data (v1.19_2021)
Summary sheet of the Presence, Origin and Seasonality Codes. Available in

English

only.
MS Excel file containing all the attribute fields and their associated data standards for both point and polygon features classes. Available in

English

only.